Inspired by the #1 Amazon Bestselling Book
---

Happy is the New Healthy
How would your life change if you meditated on happiness…every single day?
---
A few years ago, I wrote and released the book, Happy is the New Healthy.

It reached #1 four times on multiple Amazon Bestseller Lists.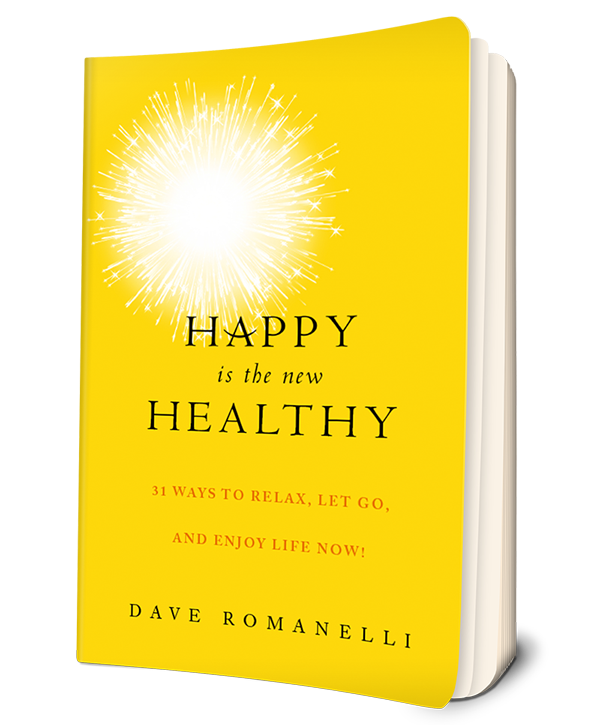 The book was inspired by a 111 year-old lady whose 3 tips to happiness were: Sex, Vodka & Spicy Food.
The book is about 'joie de vivre', the joy of life, something we all could benefit from... every single day.
Over the past year, I got another look at the true meaning of happiness. My daughter has overcome leukemia and has shown that joy, from the heart, is a healing power that will help you overcome anything that stands in your way.
---
"Simple, practical, wonderful reminders of ways to make your life (and bit by bit the world) a better place."
---
A journey back to Happy & Healthy
I invite you to join me on a daily journey to commit to the tools and practices that will make abiding, enduring joy part of your daily routine.

If you are teetering on not enough appreciation, not enough time, not enough laughter…

…take it from someone who has written a bestselling book on joy and walked his child through cancer treatment.

This is the wisdom I've acquired from both the wise elders who inspired my books and the super badass pediatric cancer patients my daughter has befriended along her journey.

This mix of humor, heart, and game-changing inspiration will move you deeply...every single day.
---
Life is fragile…

and joy is POWERFUL

Happy is the new healthy
Start Today
Your daily journey consists of:
365 Daily Meditations

A new meditation every single day that is vulnerable, relatable and straight from the heart

Each meditation is created in real time, sharing evergreen stories in music, art, sports, and pop culture.

On-Demand access to over 200 previous meditations
---

Premium
365 Daily Meditations
+ On-Demand Access to 200 previous meditations

One on One Coaching Session

Weekly LIVE meditations on Zoom
VIP
365 Daily Meditations
+ On-Demand Access to 200 previous meditations

Monthly One on One Coaching Sessions

Weekly LIVE meditations on Zoom
---